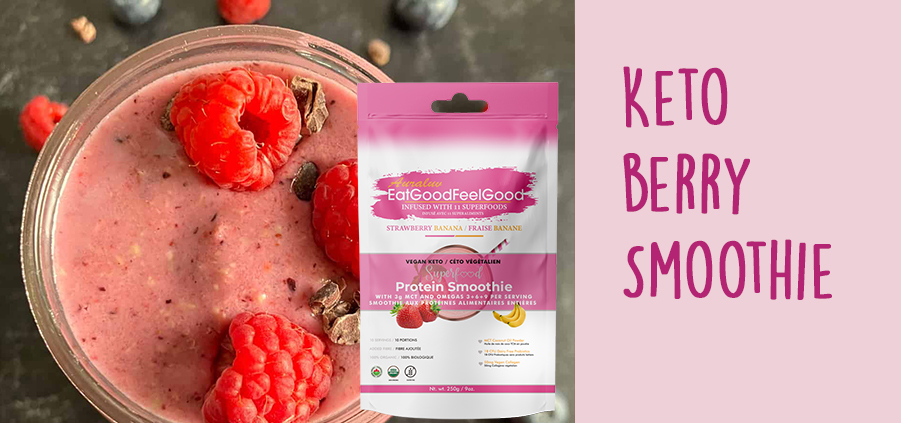 This vegan Keto Berry Smoothie is going to rock your world! We've got triple berry goodness from strawberries, raspberries, and blueberries in this plant-based and low-carb smoothie. The real surprises in this one, however, are the ingredients I'm using to make this summertime drink creamy.
Ingredients
• 2 scoops of EatGoodFeelGood Strawberry Banana
Protein Powder.
• 1 cup chopped frozen strawberries.
• ¼ cup frozen blueberries.
• ¼ cup frozen raspberries.
• ¾ cup frozen avocado, chopped (very ripe).
• 400ml. light coconut milk.
Instructions
Place the strawberries, blueberries, raspberries, avocado, coconut milk, and protein powder into a food processor and blend until completely smooth.
Serve immediately .