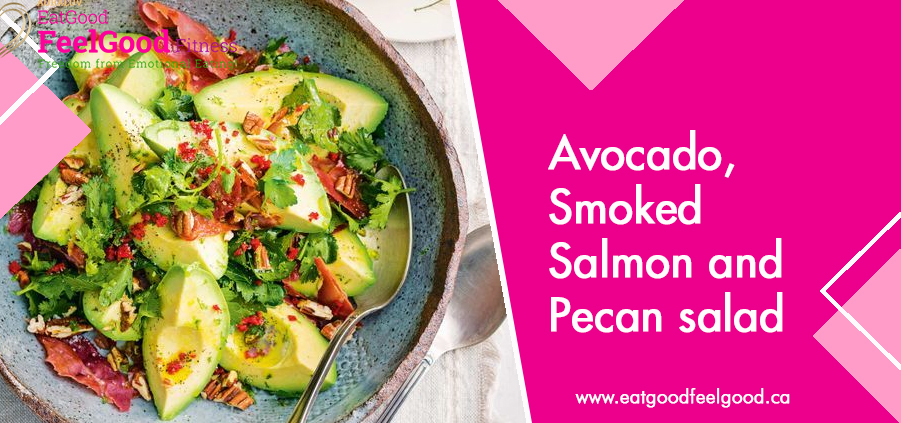 Here is the recipe for Avocado, Smoked Salmon and Pecan salad. A super-easy and intricate side salad packed with luxurious flavour and texture.
Ingredients:
• 8 slices smoked Salmon, thin
• 3 avocados
• 1 tbsp lime rind, finely grated
• 1/3 cup lime juice
• 1/4 cup extra virgin olive oil
• 1 cup fresh coriander leaves
• 1 cup fresh flat-leaf parsley leaves
• 2/3 cup pecans, toasted, roughly chopped
• 2 long red chillies, seeded, finely chopped
Instructions:
Heat a large frying pan over high heat.
Add salmon . Cook for 2 minutes each side or until golden and crisp. Drain on paper towel. Break up into pieces.
Peel and quarter avocados . Place in a bowl. Add lime rind , juice and oil . Season with salt and pepper. Toss gently to coat.
Arrange avocado in a serving bowl. Add Salmon, coriander , parsley , pecans and chilli . Serve.