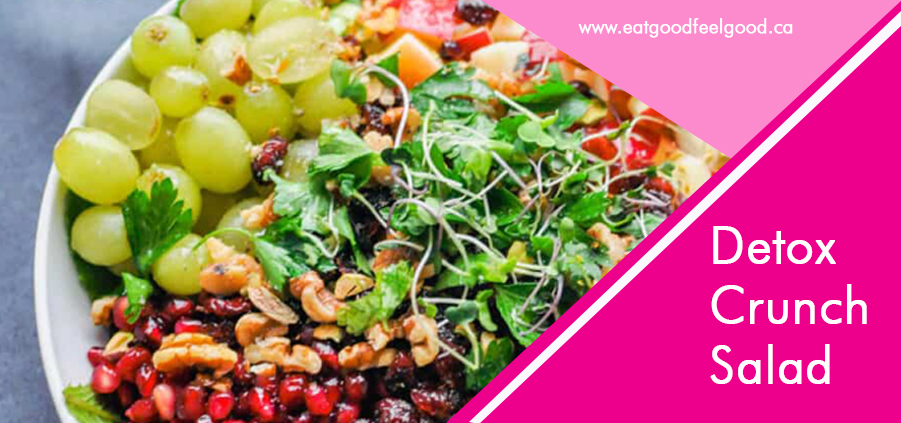 This Detox Crunch Salad is a delicious, flavorful meal when you're craving a healthy, fresh lunch or dinner!
Ingredients
• 2 cups of seedless grapes, halved
• 3 apples, diced (Honeycrisp or Pink Lady)
• 2 cups roughly chopped greens
• 2 stalks of celery, diced
• 2 small carrots, peeled and sliced into rounds
• ½ cup pomegranate seeds
• ½ cup walnuts, roughly chopped
• ½ cup pistachios, roughly chopped
• ¼ cup dried cranberries
• ¼ cup dried raisins (or currants)
• 2 tablespoons olive oil
• 3 teaspoons fresh lemon juice
• pinch of sea salt & pepper
Instructions
1. Combine the grapes, apples, chopped greens, celery, carrots, pomegranate seeds, walnuts, pistachios, cranberries, and raisins in a large bowl. Toss to mix.
2. Whisk the olive oil, lemon juice, salt & pepper together in a small bowl.
3. Pour the dressing over the salad and toss gently to combine.