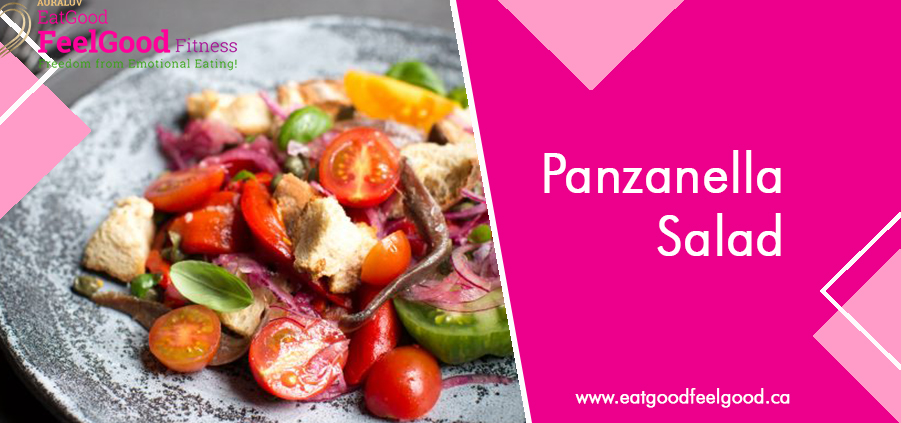 INGREDIENTS
• 7 oz Gluten Free White Rolls
• 21 oz ripe mixed tomatoes, roughly chopped
• 1 tbsp capers, rinsed
• 1 small red onion, very finely sliced
• 10 oz jarred red peppers, drained and roughly chopped
• 6 anchovy filets, drained and chopped
• 2 tbsp red wine vinegar
• 4 tbsp extra virgin olive oil
• fresh basil.
Instructions
1. Tear the bread into chunks, toast in a dry frying pan over a medium heat until golden.
2. Into a large salad bowl put the tomatoes, capers, onion, peppers and anchovy.
3. Dress with vinegar and olive oil.
4. Season to taste and toss everything together.
5. Add the bread and toss through.
6. Tear in the basil leaves and serve.