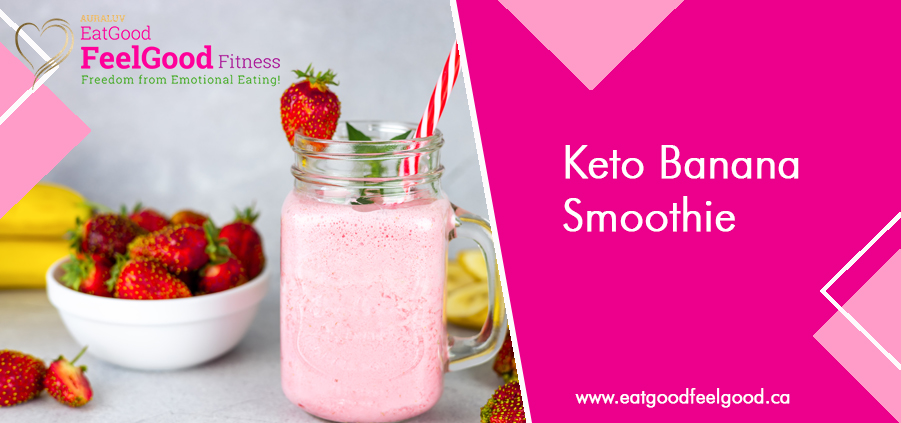 Keto Banana Smoothie brings you the best of both worlds. It's a mean, green, fighting machine of a smoothie, with a surprise banana flavor.
Ingredients
• 1 cup of unsweetened vanilla coconut milk
• 3 oz slice banana
• 1 cup of spinach leaves
• 2tsp EatGoodFeelGood Strawberry Banana Protein
Powder
• 1 pinch salt
• 2-4 ice cubes
Instructions
Using a high-speed blender or food processor, add all of the ingredients and blend until smooth. Serve your keto Banana smoothie and enjoy!