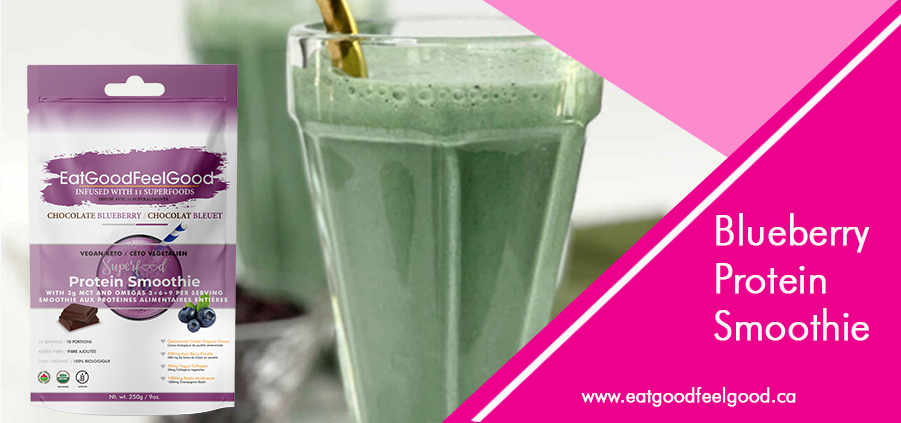 This Keto Blueberry Protein Smoothie is a post-workout shake you actually want to drink!
Ingredients
• 1 cup of unsweetened almond milk.
• 2 heaped tablespoons of EatGoodFeelGood
Chocolate Blueberry Protein Powder
• 1/2 tbsp of cinnamon
• 1/4 cup frozen blueberries
• 1 tsp of almond butter
• Handful of fresh baby spinach or kale
• 3-4 ice cubes
Instructions
Add all ingredients in your blender and blend until Smoothie-Smooth.