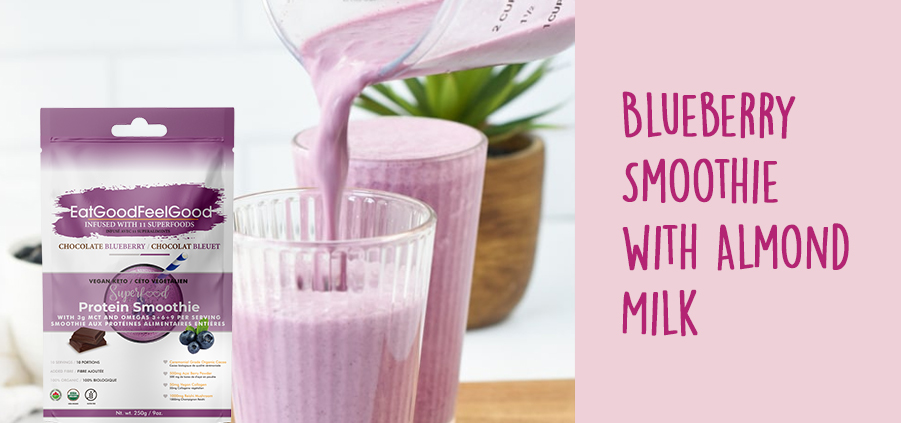 This keto Blueberry Smoothie with Almond Milk is the best easy breakfast smoothie on your keto journey.
Ingredients
For the salad:
• ½ cup unsweetened Almond Milk / Coconut Milk
• ¼ cup dairy-free unsweetened Coconut Yogurt
• 2 tablespoons EatGoodFeelGood Chocolate
Blueberry Protein Powder
• 5-6 Ice Cubes
Instructions
In a blender, add all the ingredients except the ice cubes. Blend at high speed until smooth. If you want a frothier blueberry smoothie, add more ice cubes, blend at high speed to combine, and serve immediately.