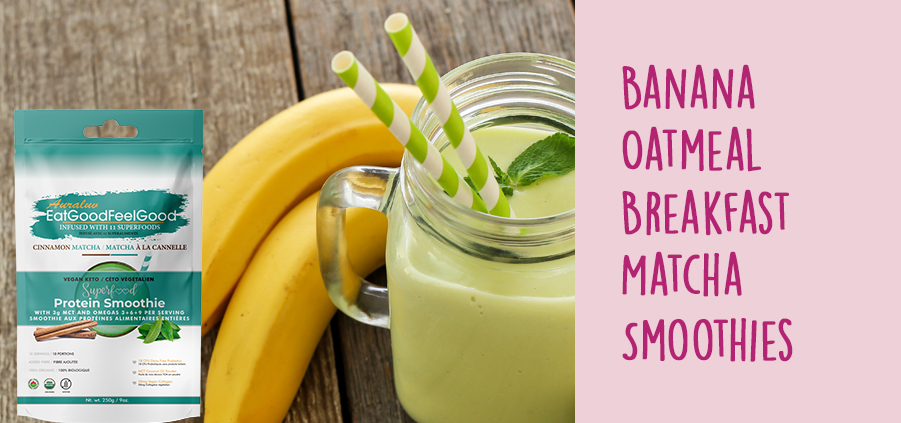 Here is a the recipe for Banana Oatmeal Breakfast Matcha Smoothies . Start your weekoff with this Banana Matcha Smoothie for a nutrient-packed healthy breakfast. First off,
what is matcha? Matcha is green tea that has been specifically grown and processed into matcha.
Ingredients
• 1/4 cup oats
• 1/2 cup low-fat yogurt
• 1 cup banana slices, frozen
• 2 teaspoon EatGoodFeelGood Cinnamon Matcha
Protein Powder
• 1 teaspoon vanilla extract
• 1/2 cup almond milk
• 1 tsp honey optional
Instructions
• Place all ingredients in a blender and blend until
smooth.